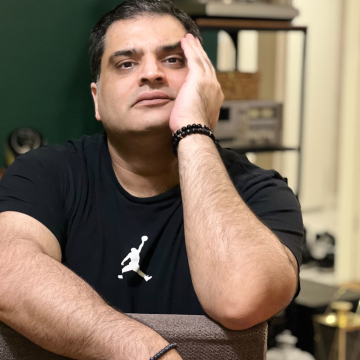 Faisal Khan Profile
Hey there!
My name is Faisal Khan, and I've been working in the internet, online business, and banking/payments industry for the last 25 years. As a Banking & Payments Consultant, I specialize in cross-border payments and work with a variety of businesses, including B2B, B2C and P2P companies. I have a wealth of experience in the value chain for cross-border funds movements and am well-versed in areas such as money transfer licenses, regulatory frameworks, banking relationships, and compliance. I'm also a big fan of the cryptocurrency space and new technologies like blockchain.
I'm always looking to expand my knowledge and experience by conducting field studies and stepping out of my comfort zone. I believe data drives decisions, and I actively network with regulators, legal/compliance experts, bankers, and other industry professionals to stay informed. My clientele includes a mix of Fortune 500/1000 companies, banks, and financial services institutions of all sizes.
Regarding education, I hold a Bachelor's and Master's in Electrical Engineering from the Florida Institute of Technology. I'm also a proud alumnus of the school, which is located in Melbourne, Florida (and, fun fact, Jim Morrison of The Doors was born there too!)
Outside of work, I love visiting old bookstores and browsing through flea markets and antiques. I also keep myself occupied with hobbies like collecting postcards and other collectibles. When it comes to music, I'm a fan of vintage jazz and listen to radio stations like Martini in the Morning and Bop City Vintage Jazz. I also enjoy operas and deep house music, and as a child of the 80s, I have a special place in my heart for that decade's music.
I would consider myself a type nerd and I'm always trying to learn more about it. I love aesthetics and balance, and I am a huge fan of Apple products. I am also a frequent contributor on Quora and have been awarded the Quora Top Writer award six times.
I am a die-hard foodie and enjoy trying out new cuisines, in particular Korean, Japanese, Arabic, Italian, French and seafood. I also enjoy B&W photography and books are my weakness. I could spend hours reading all sorts of books, from fiction to history and geography. I have recently taken an interest in these subjects, which I used to shy away from before.
I'm a huge fan of black-and-white photography and can't get enough of books. They're my weakness and I could spend hours reading all sorts of genres. Recently, I've also developed an interest in history and geography, which I used to shy away from when I was younger.
Just like everyone else, I love movies, but I tend to avoid comedies or horror films. I also try to be mindful of my time and don't get to watch as many movies as I used to.
Other interests of mine include vinyls, astronomy, music, stand-up comedy, cooking, guns, and all types of alcohol (from wine to a killer martini).
My goal in life is to inspire others to seek their good fortunes and to boost themselves by using the internet. As a teacher, it is about giving to others and not necessarily taking from them. I want to use my skills, network, and the talent pool I have access to for the betterment of others to seek their good fortunes and amplify themselves with the advantage of having access to the Internet.
As for my online handle "Babushka99", it's a combination of my fascination with CIA/KGB books in college, my interest in the Russian language, and a character in the movie Sneakers who was called "Mother". "Babushka" means grandmother in Russian and is also referred to as a beret in Polish. The "99" was added to make sure the username was always available.
Contact
If you need to get in touch with me, my address is faisal /dot/ khan /at/ hey /dot/ com.